0
A-League Articles
The new A-League season will open for the Wanderers with the Sydney Derby on Saturday the 8th of October at ANZ Stadium. The competition proper kicks off with Brisbane vs Melbourne Victory on Friday the 7th of October, with Wellington vs Melbourne Cit...
Read story →
1020 comments





The A-League draw was released today with Western Sydney hosting the opening fixture on Thursday October 8th against Brisbane Roar. Football Federation Australia released their A-League draw earlier this morning and it contained a number of surprise a...
Read story →
124 comments





Perth Glory's salary cap cheating punishment of a $269,000 fine & being banned from the A-League final series is completely inadequate, and should see Perth expunged from this season's records, Damien de Bohun should be sacked for his role in allow...
Read story →
120 comments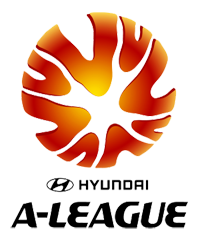 While other sites and writers bring you in-depth discussion and long lists of who will star in the A-League this season, I am bringing WestSydneyFootball.Com a quick and sharp preview to Season 2014/15 of the A-League. Adelaide United Musical Equival...
Read story →
20 comments





A-League Round 14 PreviewPerth Glory vs Melbourne Heart - Friday Team & Ladder Ranking: Perth Glory (7th) Keep Up The Good Work: A smash and grab raid in Newcastle saw the Glory flying back to Perth with all three points under their belt. Despite b...
Read story →
0 comments