0
Wanderers Club Articles
The winning design for the new Western Sydney Wanderers stadium at Parramatta was revealed today by the NSW Government. As work begins on the demolition of the new stadium, the 2019 stadium design has been unveiled. With numerous bidders for the work,...
Read story →
263 comments





The Western Sydney Wanderers have confirmed playing matches at Sydney Olympic Park during the demolition and rebuilding of Parramatta Stadium. While their home stadium is being rebuilt, the Wanderers have confirmed they will play approximately 8 match...
Read story →
582 comments





The NSW Government have announced long awaited plans to knock down and rebuild Parramatta Stadium, the home of the Western Sydney Wanderers. The 30,000 planned capacity is the culmination of the long-term stadium development strategy of the NSW Gover...
Read story →
679 comments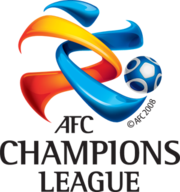 The Western Sydney Wanderers face a potential Group of Death in Group H of the 2015 Asian Champions League, having been drawn alongside Guangzhou Evergrande of China, and potentially with Urawa Red Diamonds of Japan & FC Seoul of Korea. The draw t...
Read story →
123 comments





The Western Sydney Wanderers have called on their members to vote on the venue for their Asian Champions League Final home leg. Members have been contacted by email and asked to log in to the membership site to vote by 12pm tomorrow. The unusual step...
Read story →
350 comments