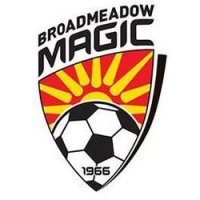 The Western Sydney Wanderers will kick off the 2021/22 A-League season with an away trip to Newcastle to face Broadmeadow Magic in the FFA Cup Round of 32.
Football Federation Australia conducted the draw this evening, with a new format involving 4 geographic zones at least for the Round of 32, and the inclusion of an open draw creating the potential of multiple A-League vs A-League games and a bottom 4 A-League play-off qualifier. The usual requirement remained where A-League games would play away when drawn against NPL opposition. There is an Asian Champions League place up for grabs for the first time ever.
The Wanderers were drawn in the second fixture against Broadmeadow Magic. The side from Newcastle were founded by the Macedonian community in 1966, play in the NPL Northern New South Wales where they have won the league competition 7 times. Their home ground is known as both the Wanderers Oval and Magic Park and would be very familiar to Western Sydney Wanderers fans. In addition to playing multiple A-League pre-season fixtures at the ground, it was also the location for the Wanderers 5-0 demolition of the Edgeworth Eagles in the 2017/18 edition of the competition, and is a regular pre-match location for away trips to Newcastle. Broadmeadow made their way into the draw by defeating Kotara 4-0, Edgeworth 4-3 after extra time, an 8-0 flogging of Port Macquarie and lastly a 2-1 win against the Weston Workers.
Out of the possible fixtures the Wanderers could have drawn, playing one of the teams outside of the New South Wales NPL 1 league is a good one for a side looking once again to rebuild heading into the A-League season. It could be a potential banana skin however as the Magic are currently in good form and leading the NNPL competition with 9 wins & 2 draws from their 12 matches played.
There is no date set for now but information should come to hand after the A-League play-off qualifiers finish in the middle of August.